Welcome to


My name is Carole, or as most of my family knows me, Carolyn. July 8, 2000 was the date of the 4th annual DiTusa Family Reunion Picnic. This whole thing started with the marriage of Moresta & Sam.
Click the pictures to enlarge them, then use your browsers back button to return to this page.


Moresta's 83rd Birthday Sam 1950 (approx)

Thanks to Johnny for this great
picture of Grandma & Grandpa.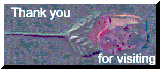 people have stopped by for a visit. Hope you enjoy!
[ Home ] [ Background ] [ Genealogy ] [ Pictures ] [ Links ] [ Links ] [ Guest Book ] [ News ] [ Picnic 2001 ] [ News ] [ Picnic 2001 ]